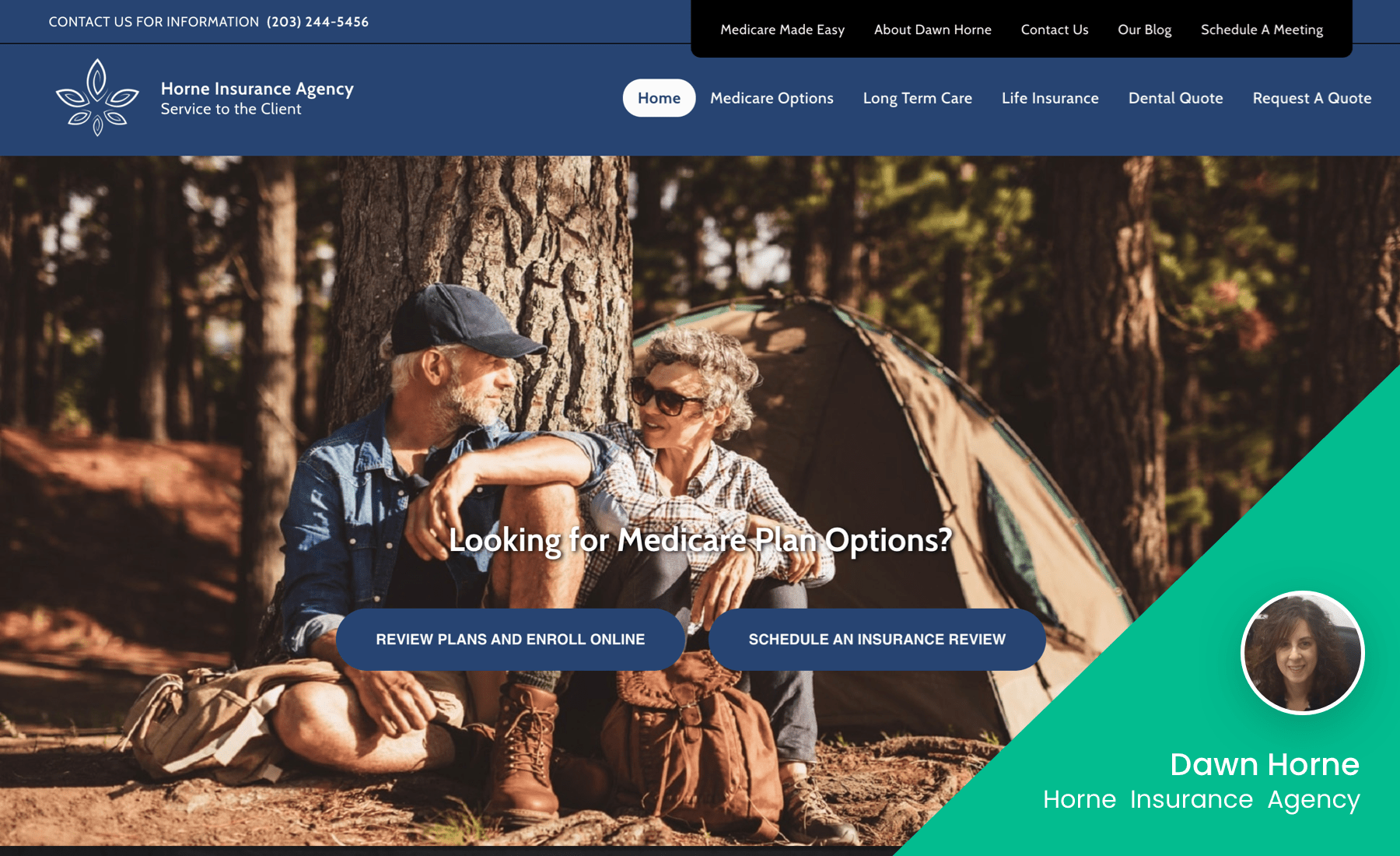 Like many agents, insurance runs in Dawn's family. Although she initially took a marketing position in New York after graduating college, it wasn't long before she found herself working part-time at her father's insurance agency. 
"I had a wonderful job right out of college, but when I had children and wanted to spend more time with them, I knew I had to make a change."
Dawn found the perfect balance. Fewer hours working meant more time with her family while also learning about the insurance industry. 
My father always said insurance is a great business. You can set your own hours, make a good income, and help others in the process.
Dawn stepped into the insurance business
When Dawn's father passed away 13 years ago, she stepped in to fill his shoes and began working full-time alongside her mom. Over the next decade, the agency continued to grow as Dawn embraced the insurance business. 
With her children now older and her mother ready to retire, Dawn was ready to embark on the next chapter of her insurance story. To be closer to her family, Dawn opened the Horne Insurance Agency in Ridgefield, Connecticut. This meant creating new marketing materials from scratch – including a new website. 
I had built my own website using GoDaddy, but it wasn't professional enough.
Having a great looking website wasn't the only challenge Dawn was having. To stay up to date, agents need to make sure their website is fresh and up to date. Dawn was no different. 
"But with GoDaddy, I was also having trouble making changes and making sure they were done the right way."
Trouble in updating the contents
Maintaining her previous website became too difficult and time consuming for her to continue handling herself. In fact, she was hardly spending any time updating her content.
"I would update my old website with testimonials from my clients and that was pretty much it. It was too much trouble."
Dawn set out to find a website provider to help. She started her search by checking out her competition's websites and those of fellow brokers. 
"I reviewed other agents' websites looking for a solution, but I couldn't find any that had the look and feel that I wanted."
Finding AgentMethods
It was seemingly impossible for Dawn to find exactly what she wanted. Her choices appeared limited. On the one hand, she could have signed up for a cookie-cutter service that lacked the content and tools she needed. While on the other hand, Dawn looked at the prospect of spending thousands of dollars on a custom-built website. 
Fortunately, I was referred to AgentMethods by a fellow agent. The websites AgentMethods were building looked so sharp and just popped off the screen.
It didn't take long for Dawn to jump in and sign-up. AgentMethods knew her business and what she needed to be successful online. What perhaps may be more impressive than her website is the service Dawn is receiving.


Working with Agentmethods
Working with AgentMethods is easy. I love working with with their service team. They are just awesome. If I need a change, I simply reach out to her and they take it from there.
The website is also generating new opportunities for Dawn and her agency. 
Early on, the website was directly responsible for three new clients. Then, the phone rang… a local human resources director had found her online. The director was looking to help her employees find coverage not offered through their company. Because of her professional website, Dawn is now helping those employees get the insurance they need. 
The website has also become a resource for her clients, which in turn has led to increased referrals to their friends and families.  
Shortly after helping a client in Maryland, she referred someone to my website because they knew it had the exact information her friend was looking for. It's great knowing my website is there working for me all the time.
With AgentMethods taking care of her website, Dawn knows she has a professional and up-to-date presence on the internet. Information is regularly updated to target her ideal prospects and clients can use her website as a resource. 
Best of all… Dawn has had more time to grow her business. In the year she has been with AgentMethods, her business has grown more than 13%.