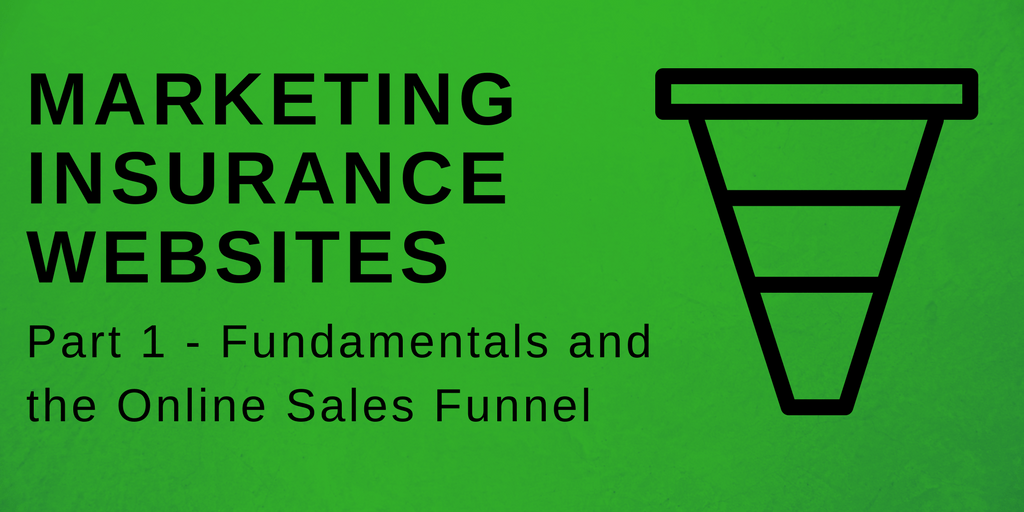 So you are an insurance agent and you want to grow your business using the web. That's good because today insurance agency websites are where the action is. Of course, the first step to getting your business on line is launching the best insurance agency website possible. Fortunately, we make that easy. If you haven't done this yet, or don't have the best site you possibly can, stop now and create your AgentMethods account.
Now that we've gotten that out of the way...
I need to start with a tiny bit of bad news: Your customers are online, right now, looking for information on the insurance products you sell. And they probably aren't finding you or your insurance agency's website. This means that right now you are losing out on business.
You've taken the important first step in solving this problem - you've launched a new website for your insurance agency. And, it looks great! Now, you just need to get those prospects to your site and request a quote. This process is going to take time and effort. I wish I could tell you it'll just happen, but the truth is that it's going to take some work.
I like to think of the analogy of getting in shape. Joining a great gym isn't going to get you in shape. It's a good first step, but you still have to show up and do the work.
Don't stress - when it comes to generating leads online, we are your personal trainer. We are going to show you exactly what to do and coach you through the process. During the next year, we're going to send you a specific task via email every week. It's not rocket science, you can do it. And, if you follow our simply weekly guidance, you will see a steady increase in site traffic, leads, and business.
Most insurance agents today are getting left behind. Even if they have a website, they aren't doing the work to make it successful. Together, let's both agree to make you the exception. By following our simple steps every week, you will be the rare and exceptional agent that takes full advantage of the Internet instead of getting left behind.
So let's get started.
Fundamentals and the Online Insurance Sales Funnel
Before we can really dive in, we need to cover two fundamental concepts that you need to understand. So this week's task is to take a few minutes to learn and understand the online insurance sales funnel. Then we can get down to business and examine where insurance website traffic comes from.
The Online Insurance Sales Funnel
In order to effectively market to and communicate with your site visitors, we need to understand a little bit about who they are, where they are in their relationship with you, and what they need from you. We accomplish this by breaking down your visitors into stages of a sales funnel.
Phase I - Attract
At the top of the funnel, you need to get people to your insurance agency's website and to express some interest in the products your agency offers. These are likely anonymous visitors, so once you get them to your agency's site your goal is to get them to communicate with you. Ideally, this first interaction will be around an insurance product or quote request. However, this usually comes later in your relationship with people responding better to softer and less "salesy" calls to action.
Some strategies used in the "Attract" phase:
Search engine optimization
Content marketing
Pay-per-click advertising
Phase II - Nurture
In the middle of your funnel are relationships that you need to nurture. These may be visitors to your insurance agency's website that aren't ready to buy, or it may be past clients and prospects who will have future insurance needs. Your primary goal at this phase is to maintain visibility and develop trust over a potentially long-term period, so that you become the natural choice for their future insurance needs. While most insurance agents focus primarily on growing the "Attract" phase, your likely fastest path to new sales is in the "Nurture" phase.
Some strategies used in the "Nurture" phase:
Email Newsletters
Educational Blog Posts
Social Media Shares
Phase III - Convert
At the bottom of your funnel are leads that are looking for quotes and information on specific insurance products and needs. These are your hot leads! Sometimes a lead will go straight from "attract" to "convert". More often, though, you'll nurture them online and use a variety of online marketing strategies to get them to convert.
Some strategies used in the "Convert" phase:
We'll be referring back to these three phases of the online sales funnel often. Make sure you know them well. That's it for the fundamentals.
Up next - Most agents start by doing the wrong thing first. We're going to save you all of the pain and tell you where to focus for the fastest sales.