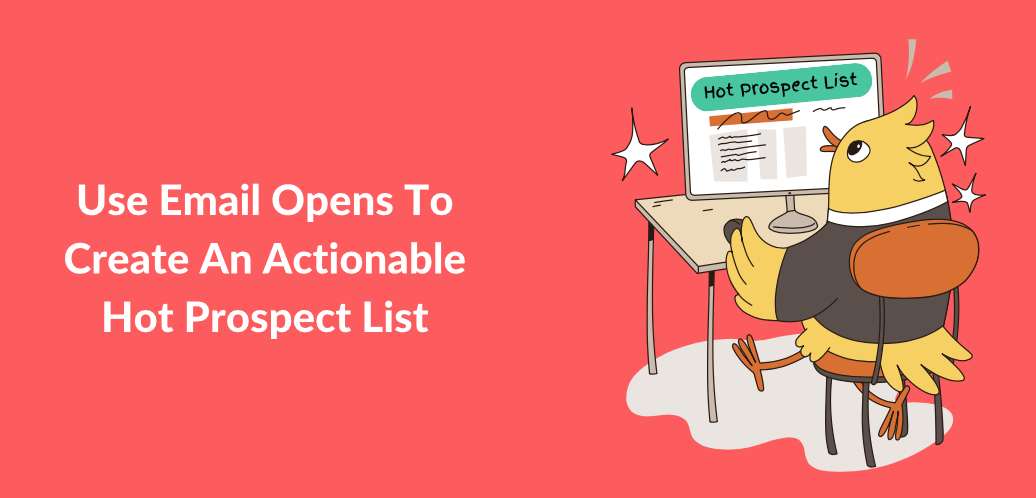 Insurance sales is fast-paced and is continually evolving thanks to the current digital landscape. You can use digital marketing data to identify prospects that are engaged in your marketing and shopping for insurance products. By tracking and analyzing email opens and clicks, you unlock valuable insights that lead to a list of actionable hot prospects.
Here's how you can use interaction data from our AMPlify platform to quickly ID your "hot" prospects and take action to make more sales.
Do This And Sell More Insurance
Monitor Opens and Clicks: AMPLify captures tracking data on who opens your emails and who clicks on the embedded links. These contacts are more likely to be interested in the products mentioned in your campaigns than those that haven't shown any sign of engagement. After your campaign has run for a sufficient period, use AMPLify's features to see the 'open' and 'click' rates. You will easily be able to know which subscribers opened an email and clicked through the calls to action.

Create a Hot Prospect List: Using the insights from AMPlify's reports, establish a 'hot prospect' list. This list should include individuals who have demonstrated engagement with one of your campaigns.

Reach Out to the Hot Prospect List: Begin calling the individuals on your hot prospect list. Use your customized script as a guide. Remember, the aim is to offer them valuable information and services based on their apparent interests, not to hard sell. Ask them what questions they have or if they want to learn more and let them guide you.

Document the Outcomes: Keep track of the results of each call in your CRM. Was the prospect interested? Did they request more information? Did they make a purchase or schedule an appointment? This information will help you refine future campaigns and interactinos with that customer.
By adopting these steps, you can harness the capabilities of AMPLify Campaigns to zero in on your most promising leads. This lets you work "smarter" instead of "harder".
Mine Your Insurance Business For Hot Prospects With AMPlify
AMPLify offers a better approach to automated email marketing, fueled by data-driven insights and personalized engagement. By effectively monitoring opens and clicks, insurance agents get a better understanding on what messages their prospects respond to. This leads to to higher levels of subscriber engagement, interaction, and sales.
The AgentMethods AMPlify dashboard shows the prospects that have interacted with an email, clicked and who are more likely to engage and make purchase.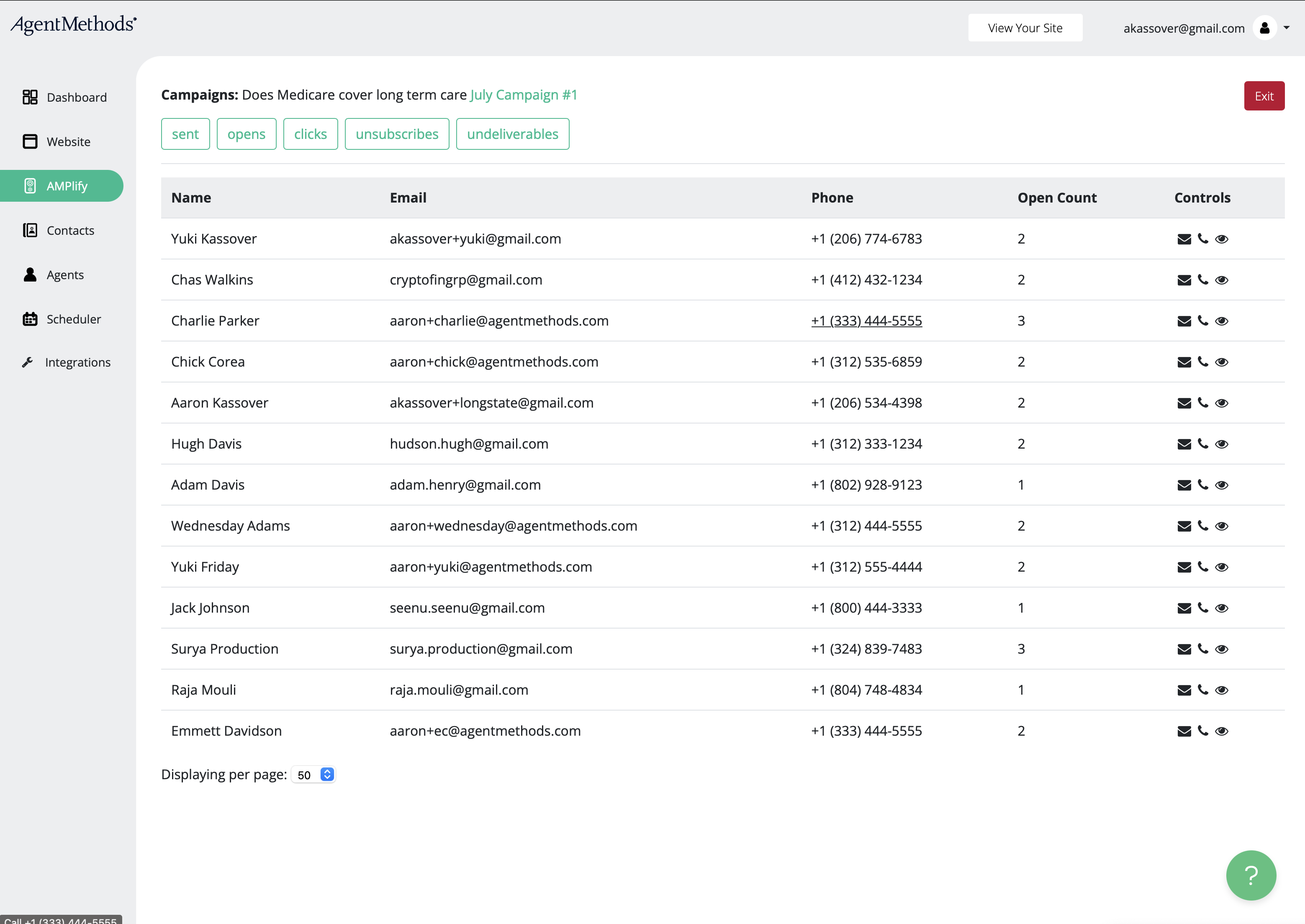 Having an email system that provides information on your clients is a must for insurance agents. By providing valuable information and tayloring your sales pitch based on apparent interests, insurance agents can foster genuine connections with prospects on their hot prospect list. This modern approach to nurturing relationships, combined with consistent engagement through personalized content, leads to increased conversions.
Now remember that actionable data and personalized interactions are the cornerstones of modern marketing success. AMPlify can transform your email campaigns, turning promising leads into loyal customers, and propelling your business towards sustainable growth.
To learn more about AgentMethods and our AMPlify marketing automation platform, Schedule a 1-on-1 demo here.