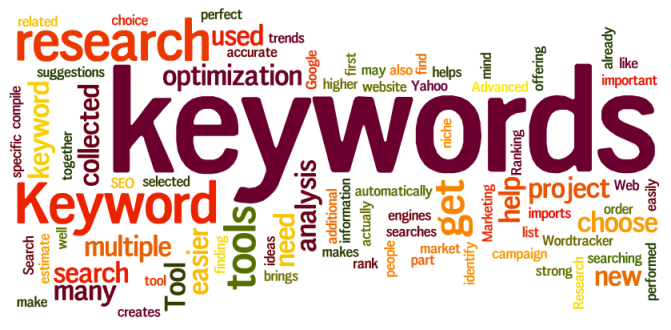 For many agents with new insurance websites, just knowing what search engine optimization (SEO) means can be confusing. So, here is a simple definition and five things you should know to get your new insurance website ranking in search engines.
SEO is the process of improving your site's placement on search engine results pages for relevant phrases that people are searching, such as "life insurance", "Medicare Advantage" or other insurance that you are selling. The goal of a search engine is to show the site that best meets what a person is looking for when they search for a specific phrase. Search engines try to meet the needs of the person doing the search so results are personalized.
Google recommends that you "Base your optimization decisions first and foremost on what's best for the visitor of your site. They're the main consumers of your content and are using search engines to find your work. Focusing too hard on specific tweaks to gain ranking in the organic results of search engines may not deliver the desired results."
Now, let's translate this into five things you can do to get your new insurance website ranking in search engines.
Number 1: Content is king
AgentMethods provides you with an extensive library of insurance-related content for you to use. Our content is a great way to quickly fill out your site and present a professional image to your customers and prospects. Agents looking to get an edge in SEO will want to customize the content on their site. We recommend that you personalize the content to your specific audience, which can be a retiree in Florida or a young couple buying their first home in North Carolina. So, the content on your websites needs to be
Specific to your audience and
focused on your geography
Additionally, consider adding custom "feature" content on key topics to your site. Over time, add custom content for insurance phrases that are especially important to you.
Number 2: Is your insurance website mobile-friendly?
A mobile-friendly website is the new standard. Google recently rolled out an update that penalizes insurance websites that are not mobile friendly in their search results. If your site isn't mobile ready, you risk being dropped from Google search for mobile users. You can see how your site does with Google's Mobile-Friendly Test.
Number 3: Speed
How fast your insurance website loads and if it works properly are critical to search. Nobody likes to wait for a slow website so Google started factoring speed into their ranking algorithm. The last thing you want is a site that takes forever to upload and has missing pages or links.
You can test the speed of you site using www.tools.pingdom.com - click on "advanced" to test from a location near your insurance prospects. AgentMethods maintains a high quality server network to ensure our sites rank better than 90% of websites, which is critical your ranking.
Number 4: The appearance of your insurance website
You want an insurance website that looks professional and easy for visitors to navigate. The goals is for visitors to quickly and easily find your contact information, follow clear call to actions so that they are actually directed on next steps. This will help you in two ways:
Search engines prioritize pages with clear page structure and navigation.
Clear calls to action and navigation will help you convert more of your website visitors into insurance leads.
Number 5: What do search engines "search" for on your site?
Search engines crawl the web and look at how pages are structured. They look at:
Page title that tells what piece of content is on each page, so it's important to use keywords
Your page url, which consists of the domain name/section name/page title. This is an opportunity to repeat key words
Links to other pages or sites
Trust signals that consist of things like:
Business registration of site owners
Physical address
Number of years your domain is registered for
Number of years you've been in business
Social media shares on Facebook, LinkedIn and Twitter and online reviews, especially Google
Bonus: Some other thing you can do
Put a link to your site in your email footer
Send out an email announcing your website new content on site or ask for reviews of site
Update site frequently so it gives search engines more content to index
Finally, SEO is an ongoing process because the rules that search engines use to decide who ranks where change daily. So, make the time to tweak your site on a regular basis.