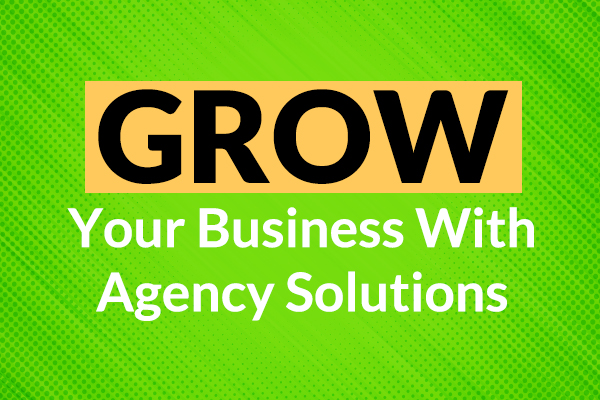 If you are looking to recruit agents to your team, it's time to step up your game! In the blink of an eye, the insurance industry has evolved to be technologically sophisticated and is expected to invest more than 10 billion in 2022. With these rapid changes, your agency is going to either sink or swim.
How do you compete? You need to arm your agents with the right technology to beat insuretech. This is why we created our new platform, Agency Solutions. Now you can strengthen your team with powerful tools that differentiate your agency.
Stand out to prospective agents and watch your sales grow by bringing the power of AgentMethods to your entire team.
Support Recruiting
When agents are searching for an agency to join, what are they looking for? The truth is agents want to focus less on marketing and more on selling. They want to focus on sales without having to spend all their time figuring out the marketing. Make your agency the solutions to their problems. With Agency Solutions from AgentMethods, you can show how your agency is different with a sophisticated platform to help them sell more.
Increase Sales
Why are you in business? This is not a trick question. To make money by helping more people! Step up your game and increase sales with a marketing platform that is designed for the insurance agent in mind. This will improve customer retention, cross-marketing, and referrals for your agents.
Key Features
Agency Solutions is packed with advanced technology to get your agency to the next level. Here is what your agents get:
• Express Website
• Cross-marketing Email Campaigns
• Automated Social Media
• Monthly Email Newsletter
With the help of these features, it's easy to position your agency to keep your agents happy and to stay ahead of the competition.
Want to learn more and get all of your questions answered?