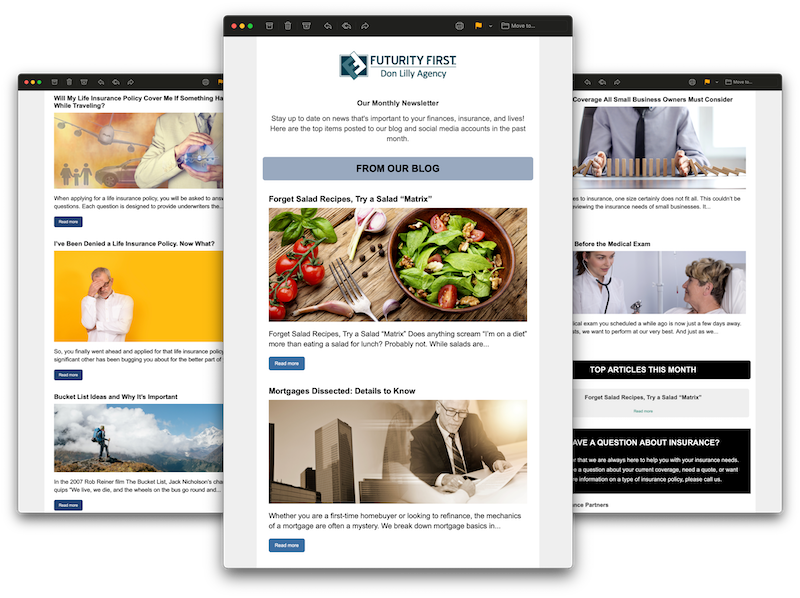 If you are using our insurance agent newsletters as part of our Super Agent service, we've got good news: your newsletter just got a major upgrade!
A monthly newsletter is a great way to stay in touch with your clients and prospects. By keeping in touch every month with good, engaging content, you'll build trust, get more referrals, and keep customers longer. Our Super Agent service automates the entire process. We create the content, set up the newsletter, and send it out for you month after month.
Today we are excited to launch our completely redesigned newsletter. This means your newsletter will look better than every. Here are a few of the big improvements:
Your content stands out with included feature images
The coloring of your newsletter matches the design of your AgentMethods website (and if you want, you can change it)
Your branding is automatically included at the top of the newsletter
We hope this helps you establish better relationships with your customers and prospects!
If you aren't using our Super Agent service and want to learn more about how it may help you grow your business, set up a personalized demo now.