As your insurance business grows, your book of business will continually get more and more diverse. Your customer list may include people in multiple states, under 65 and over 65 contacts, business and consumer, and individuals with different points of contact within your agency. 
With all of these different types of contacts, you want to make sure you get the right marketing message to the right person. This improves your open rates, gets your customers to pay more attention, and most importantly, improves your sales results.
To help you get better results out of your email campaigns, we are excited to announce that we've added tagging and segmentation to AgentMethods. These are powerful, easy-to-use features that let you pinpoint what type of email campaign should be sent to each client.
Here are a few of the infinite ways you can use tagging to segment your contacts:
By market (under 65, over 65, businesses, etc)
By customer attribute (business owner, married/single,has kids, etc.)
By product interest (LTCi, Annuities, Final Expense, Farm, etc.)
By location (New York, Texas, Chicago, etc)
By carrier (Humana, UHC, Lifesecure, etc)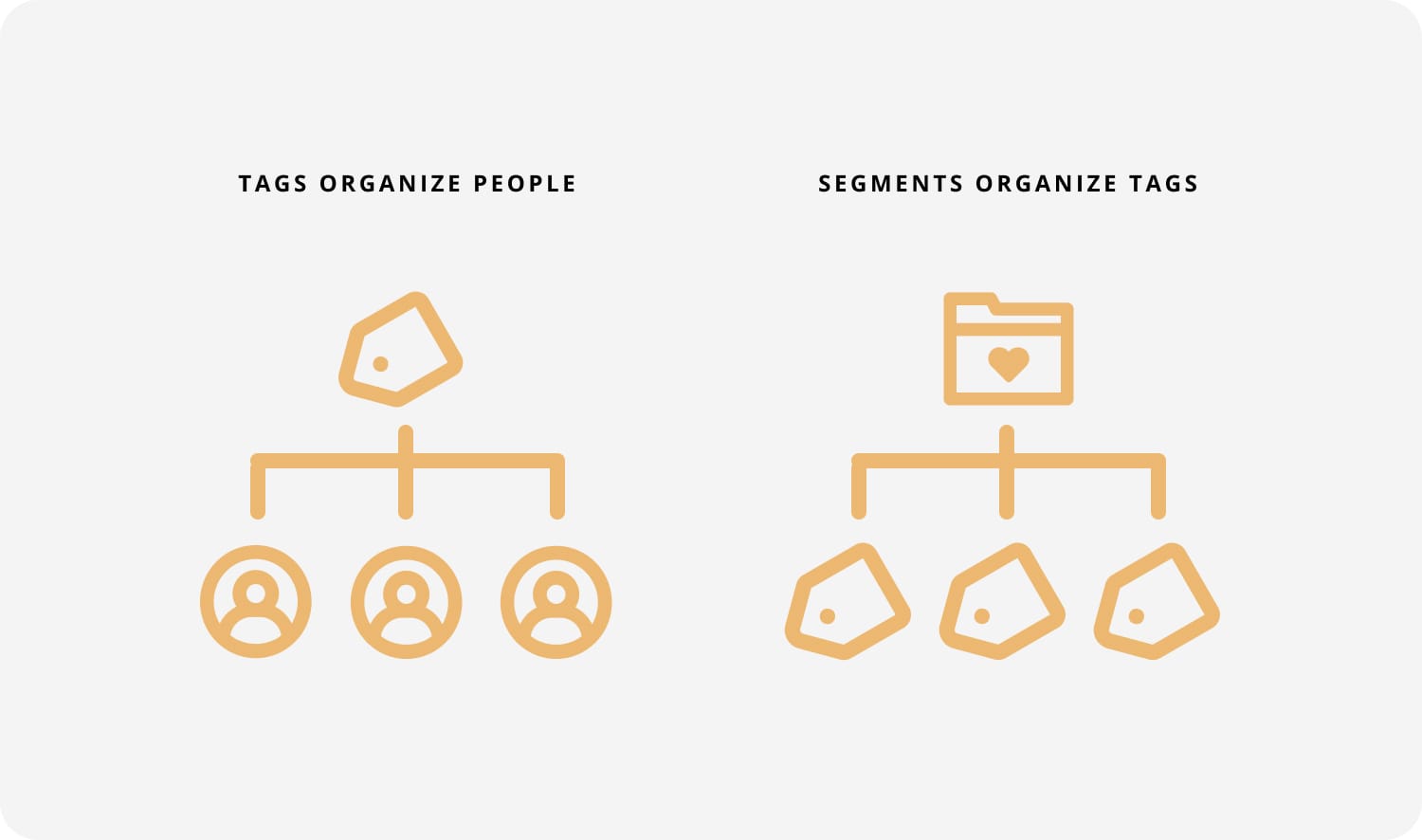 5 Ways Tagging and Segmentation Helps You
Leverage Our Email Library to Get Even Better Results
The AgentMethods Email Campaign library has a variety of cross-marketing and customer support emails covering a wide range of products and topics. By segmenting out your contact list, you can take advantage of the cross-marketing campaigns. Your contacts can receive content that is relevant to them and their needs.
Organize Your Contacts Around Your Business
Your business is unique. Our tagging system is built to be flexible so you can organize your contacts how you want. However you divide up your list, you can create tags to support it. 
Improved Contact Imports
To help you take full advantage of tagging and segmentation, we've completely rebuilt our contact import system. Uploading your contact list has never been easier. 
Personalize Each Message
You can now include each of your contact's names in your list. This lets you personalize each of your emails by addressing your clients by name. Not only does this make your messages feel more personal, but it also helps improve your email deliverability and open rates. 
Filter the Recipient List for Each Email
You decide who each email should go to. You can customize the filtering options easily for each email so you can send the right message and ultimately get better results.
If you are an AgentMethods customer with access to our Email Marketing platform, log in now and give tagging and segmenting a try! And if you want to learn more about how it works, you can find additional details in our online documentation here.
Don't have access to the AgentMethods Email Marketing platform? Set up a time to see how we're helping agents like you increase sales. Schedule a 1-on-1 demo now!